BRICK BRACE
The Brick Brace safety system is a pre-stressing temporary support lintel, fitted above a proposed opening prior to any alterations. Designed to support 4" masonry and to stabilise a structure to provide safer and clear fitting access at any height, high or low, ensuring stability and no movement during a task.
Pro Builder Magazines Product of The Year 2015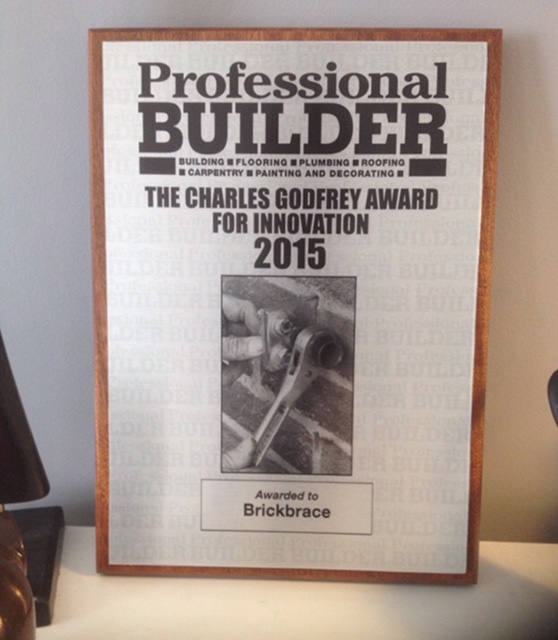 Replace/fit external lintels, new cavity fire protection, cavity trays & D.P.C's with ease. Re-instate a load-point to reduce the weight of the load when propping. Use the Brick Brace as an under-pinning aid to strengthen & stabilise lime mortar masonry and to aid all remedial works, brickwork renovations & repairs.
HALF SET PROCEDURE
1. Drill & fit couplers at both ends, min 120mm past the opening & measuring 120mm above the opening. When opening is wider than 2250mm, also drill and fit a central coupler 120mm above the opening
2. Fit scaffold tube and tighten couplers.
3. Remove the required joints; maximum of three bricks apart in a cement mortar mix and a maximum of two and a half bricks apart within a weak or lime mortar mix.
4. Fit hooks over the tube at the drilled-out perp positions, fit safety tools into prepared perps, remove both nuts, secure hooks onto tools, refit nuts and tighten the tools max 40Nm.

Additional Tools;
Masonry Drill, 8 & 10mm masonry drill bits,15,19,21mm Sockets and ratchet/socket spanner.
–
BRICK BRACE BENEFITS

Simple to adapt to
–
 Improves Masonry Alterations knowledge
–
Providing further temporary support options
–
Keyhole surgery for face brickwork
–
Full access to the task
–
Ensures future generations are taught safely & correctly
–
 Use at any height, high or low
–
 Stabilises lime & weak mortar masonry to prevent collapse
–
No Lost or falling masonry
–
The only temporary support equipment fully tested in multiples on brickwork
–
 Supports all of the masonry, even in lime mortars
–
Guaranteed superior finish to a task
–
Versatile & Lightweight
–
No voids/traps in scaffolds
–
Re-instates a load point to safely reduce the weight of the load
–
On-site demonstrations available
–
Also use when propping for total control of a task
–
Instructions & help-line provided with every order
–
Reduces the load onto bendable tongued prop attachments
–
Protection against minor collapse in-between props
–
Re-instates a load point to safely reduce the weight of the load
–
Allows a prop to be manoeuvred safely during a task
–
Safely minimising the number of props required
–
Pays for itself within two applications
–
Minimal Repair time
–
Easy To Store/ Fits in a tool bag
–
Reduced carbon footprint
–
Designed & Manufactured with British steel in Great Britain
–
Superior results and time saved
 GUARANTEED
–
SAFER MASONRY ALTERATIONS GUARANTEED!
We created the Brick Brace to counter act all of the hidden problems of eccentrically propping the working side of the exterior wall and to make masonry alterations more controllable, safer and easier during the task.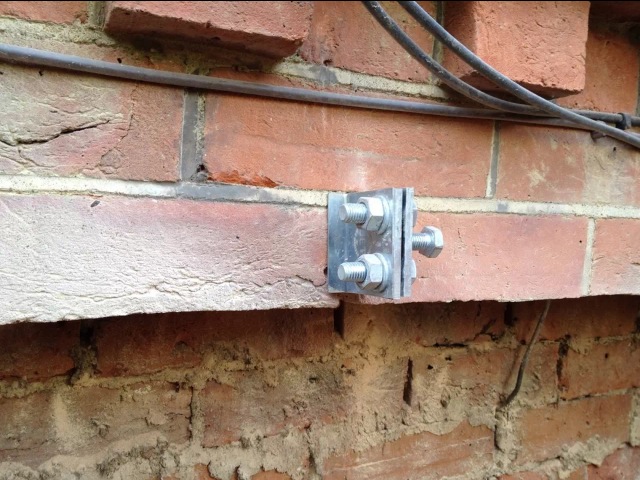 The Brick Brace Safety System is designed to stabilise the unpredictable lateral strength of a structure and provides superior fitting/working access upon the external fitting side when the internal skin can be propped separately from inside and when fitting external lintels within older properties and a further aid for many other remedial works. 
Prop & Brace;
We do not endorse the misuse of any temporary masonry support equipment however as it's become strangely acceptable to overload eccentrically loaded props & tongued prop attachments, we highly recommend bracing all eccentrically propped brickwork to prevent the recurring accidents.
We Are Here To Help You Adapt!
For unbiased advice regarding any masonry alterations task contact us;
Tel; 01895 546405
Or
Call Anthony On; 07545 462463
E-mail; sales@brickbrace.com
To help us help you, please read our 2023 masonry wall propping guide to ensure you give us sufficient information of your task.
 Or
Book A Brick Brace Demonstration On your own project, from as little as £600.00, Includes ½ day training & the Brick Brace Full Set.
–
ONCE USED, ALWAYS USED!
The stability & lateral strength of masonry during alterations is unpredictable and varies upon every task of which depends upon the length of the opening, the mortar mix, the quality & the age of the masonry.

All existing propping methods rely on the unknown stability & lateral strength of the masonry to work safely which is why the Brick Brace should also be used to prevent minor & major collapse.

 The Brick Brace Safety System safely supports masonry upon openings up to 3,150mm (14 Brick Lengths) without any impeding Acrow props at any height high or low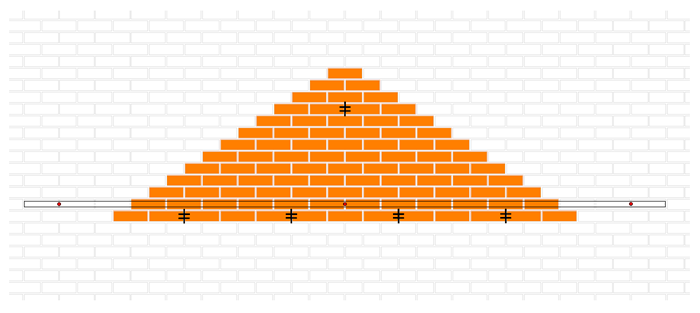 Openings up to 5,400mm  with full fitting access when using a 6 metre aluminium scaffold beam over the opening.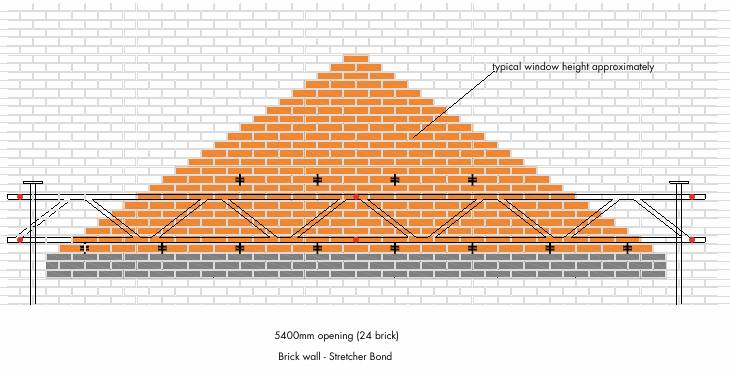 Also use above openings when propping or needling to reduce the weight of the load and prevent collapse from overloading & safely minimise the number of Acrow props within the fitting area, to hold the brickwork in-between props and support the masonry as one whole piece rather than individual bricks as in the case of only using existing propping equipment.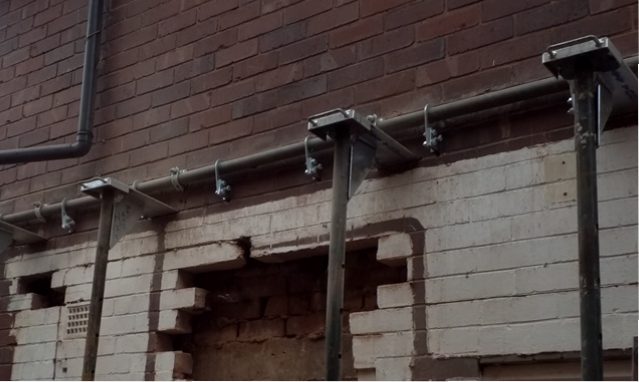 Full Access & Safer and Superior Masonry Alterations.

 BRICK BRACE FEEDBACK
Mr S. Dunaway
 (Builder From Surrey)
 Top quality product.
After taking the time to read and understand what the Brick Brace has to offer, I can now appreciate the impact this system can have on improving the safety of structural alterations.
After all it's the only general construction based procedure where NO training or advice is offered to any tradesman.
For me, Brick brace is not just a product; it has provided an understanding of the task, with clear guidance on the limitations of all the equipment.
I also received very helpful advice and instructions from the guys at Brick Brace regarding my own project.
I challenge you all to find another company so invested in your own safety when it comes to structural alterations!
–
 –
Safety tools are fitted 3 bricks apart in a cement mortar mix, a maximum of 2.5 bricks apart within a lime mortar mix and in every perpendicular joint within block work.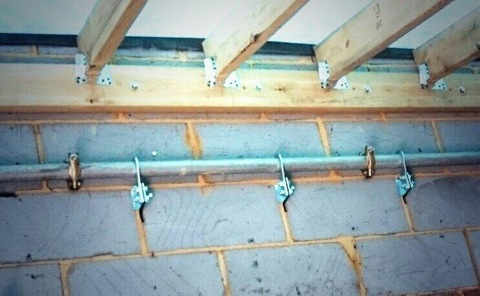 Watch Our Video Presented By Skill Builder Roger Bisby!
–
  PROP-WISE
LIMITED EDITION
Designed for the head plate of the Acrow prop to take the load and not the side of the inner tube.
Designed with a flat head to ease internal use at ceiling height and to fit neatly into a tool bag.
The safest method of propping 4″ to 6″masonry.
Using fewer Acrow props due to reduced eccentricity which also gives a superior safe working load.
Maximum safe working load 500kg, supplied with full instructions and Acrow prop guidance and is by far the safest tongued prop attachment on the market.
The Brick Brace Safety Tool, the Prop-Wise masonry support, our guidance, weight charts and proven strategies safely ease a difficult task and address all the main causes of collapse during masonry alterations.
–
To please a client, an architect has the artistic freedom to design & draw any new opening size they wish within existing masonry with a few lines and a rubber and with no care of how the most difficult and dangerous task within the construction industry  is carried out in real life.
–
A structural engineer can provide the method of using the out of date tongued prop attachment which may save time by cutting corners but also compromises the builder's safety as the method doesn't allow the correct fitting access without dangerously overloading the structure above.
–
Upon this assumed, generic and out of date calculation, the builder purchase/hire Strongboy's of which are supplied with zero guidance by a vast majority of retailers with limited masonry alterations knowledge, and when the obvious accidents of overloading continue to re-occur, only the builder is at fault and fined or worse case scenario imprisoned for corporate manslaughter where collapse causes a fatality.
–
 Brick Brace review
By Lateral Solutions Group Ltd
(April 2016)
Having been a builder now for over 30 years, I could be justifiably accused of being stuck in my ways in certain aspects of the building trade, one of those areas are removing sections of load bearing walls and creating new window and door openings, tools required, Props, Needles & Strong boys . . . . . Not anymore!
 After reading an article regarding safe working loads of when using Acrow props, in a nut shell the load calculations are as follows ; 
An Acrow prop, max S.W.L is 3,400Kg
Two Acrow props & a needle method this is then reduced to max S.W.L 1,700kg
 An Acrow fitted with a prop attachment ( Strongboy) this is then reduced to max S.W.L 340Kg
So with a little research on the best kept secret in the building trade . . . 
Brick Brace steps into the ring! 
I've used this product now for nearly 1 year, first of all, it's like carrying around 12 Acrows,5 Needles & two Strongboys in a small tool box, Great start! 
Secondly, does it work & How?
The answer to the first question is an easy yes it does!
The answer to the second question, without sounding like a salesman for this product is as follows;
A single Brace that fits in your hand can support an opening of up to 1575mm opening supporting the full triangle of Cement, mortar & masonry above.
With the full kit, as mentioned carried in a small toolbox capable of supporting an opening of up to 4500mm with the use of only 1 prop to the middle! No Acrow hindering access for the installation of steels, no repairing brickwork above where to needles were! Window opening above ground floor. . A breeze!
 Finally in my opinion . . . IT'S A KNOCK OUT!! Brick Brace  wins, hands down! 
I have now vowed as a builder to stop living in the dark ages and start moving forward with new equipment and new methods of construction.